All Balance Bikes

PUKY is a German company that specializes in kid's bikes in Germany. We've been manufacturing kids bikes and scooters since 1949. We were one of the first companies to develop balance bikes, launching our model back in 2003, and since then, the PUKY® Balance Bike has become a firm favorite all over Europe.
The range of PUKY balance bikes has models to suit heights from 75cm up to the LR XL which suits children up to 130cm, and is basically the same size as our smallest 12" wheel bikes.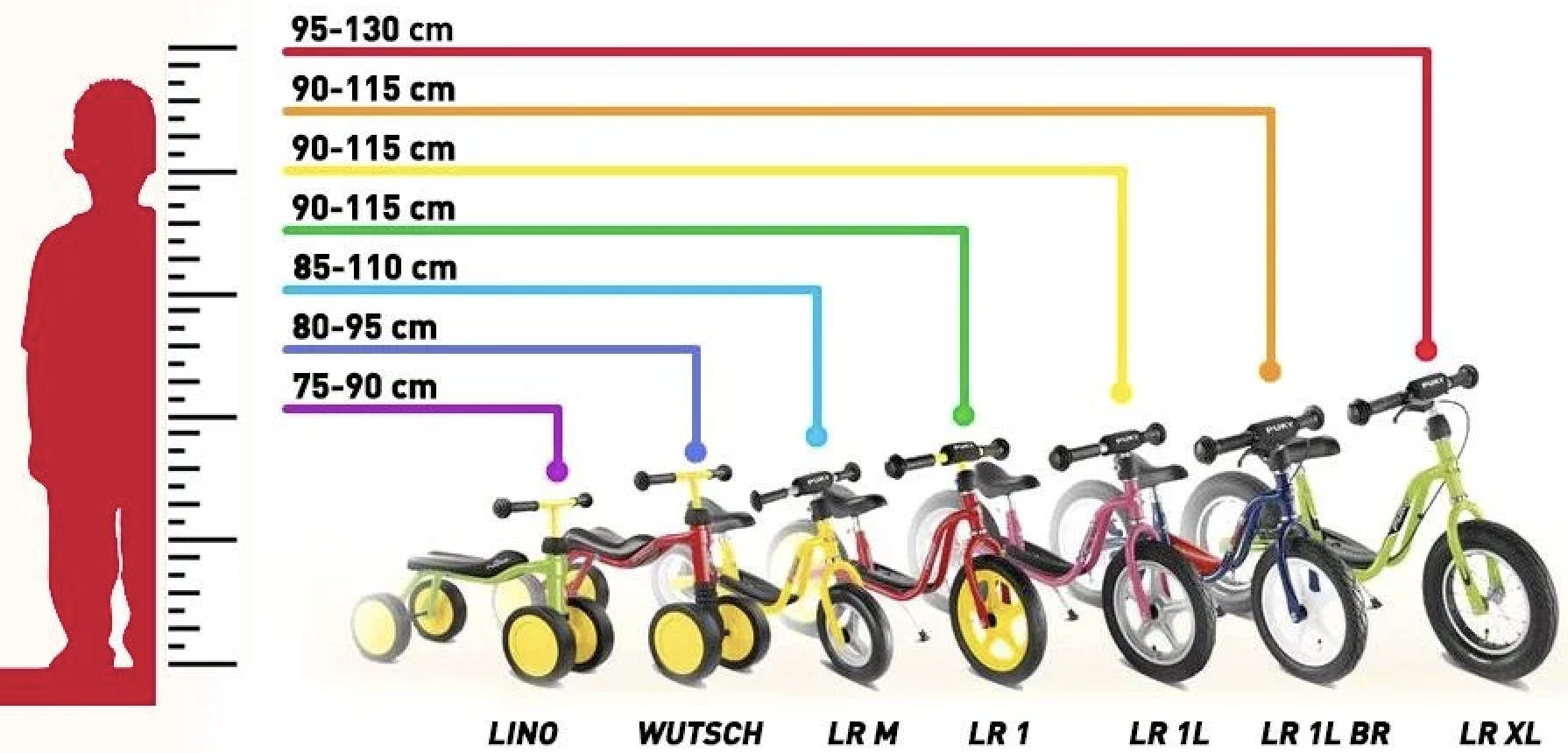 The Pukylino, PukyMoto and Wutsh are the 4 wheel bikes for the smallest children who need more support keeping the bike upright.
Then we move through the three sizes of the balance bike, the smallest being the LR M, onto the LR 1 and then for the taller kids, the LR XL.
Within each size category there are options to come with accessories, brakes, baskets etc etc, and you'll find these listed on our site.