Cyke - Range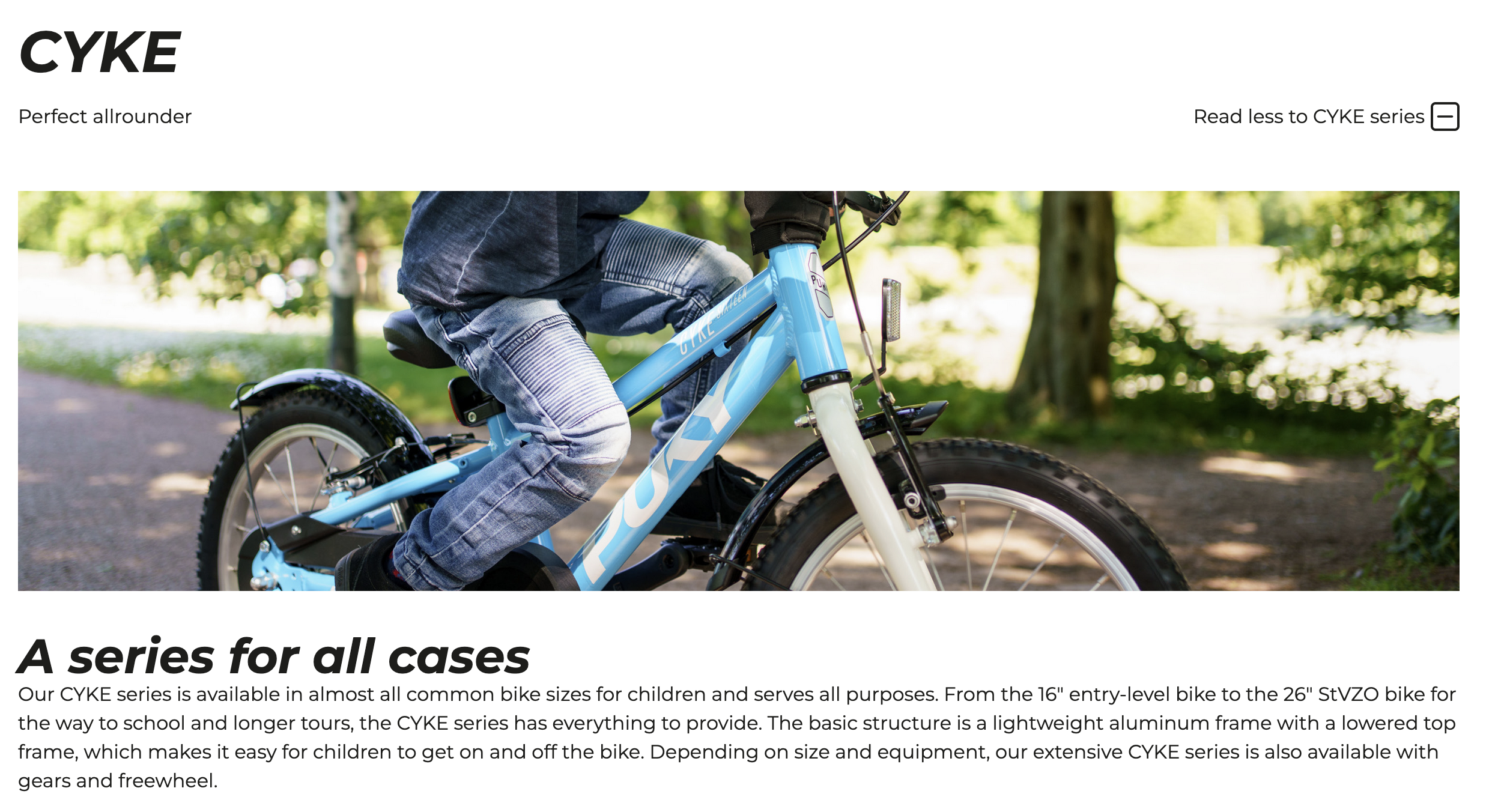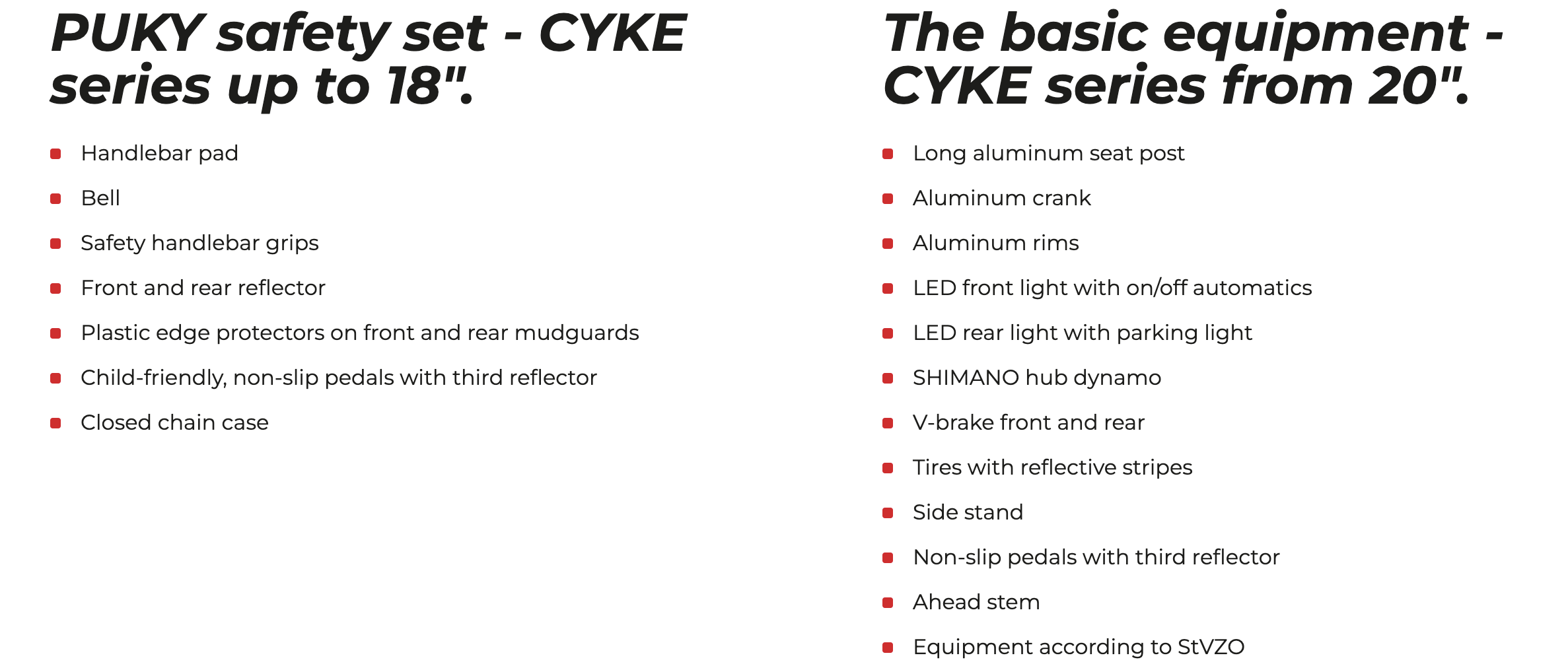 The Cyke range is one of Puky's most popular. A range of 12 bikes with simple mountain bike styling with mudguards included on all models and when you get to the bigger ones (20"+) dynamo lights are included. If you want a more stripped down, lighter weight bike, check out the LS Pro Range.
The Cyke 16, suits riders 4+, 105-125cm and comes in 2 options, standard which has the coaster brake and the freewheel which does not.
The Cyke 18, suits riders 5+, 110-130cm and comes in the same 2 options as the 16 above with the addition of an option with a 3 speed Nexus hub.
The Cyke 20, suits riders 6+, 122-141cm, it and the Cyke 24 that suits riders 8+, 130-160cm both come in same 3 options giving a choice of gears (3 or 7sp) and colours.
In addition we offer a Cyke 26, which suits taller children, 10+ 140-170cm who want this style of bike and has 8sp gears.
If your child wants something a bit more traditional looking, take a look at the Skyride range of bikes.