FAQ's
FAQ's
Q1. When will my order arrive?
A: If your order is in stock you should receive it the next working day unless told otherwise. Our website allows customers to purchase a back ordered item. This means you can place an order for an item that isn't in stock, then when it arrives at our warehouse from Puky Germany we will ship the order out to you the next working day. If when you go to place your order you see the bellow message this means your item IS NOT in stock.

Q2. When will my item be in stock?
A: Due to the current state of the UK / European border post Brexit and Covid the lead times on items are forever changing, this can be due to a number of reasons such as national lockdowns, border control, postal issues etc. Because of this we're working hard with Puky HQ to develop a new stock system to which we will have a more accurate date of when we could take stock of items. However. for now we are NOT promising any delivery dates of items as we have no control on this variable. If your order is urgent eg for a birthday or event please contact us so we can try to arrange an alternative.
Q3. How do I assemble my Puky?
A: Each model of Puky is slightly different in assembly, because of this Puky have instructions included as well as videos for most products found on the product page or a simple YouTube search. Tools are not provided with any Puky but most only require basic allen keys. If you have any doubt please take it to your local bike shop, wrong assembly could result in unsafe use of your Puky.
Q4. How do I fix a flat tyre?
A: Small Puky models are made with high grade foam tyres meaning they are puncture resistant. However, if your Puky has pneumatic tyres they can be punctured by sharp objects. To fix this you will need to remove the wheel of the bike and change or fix the inner tube. Make sure you get the specific wheel size tube if you are going to attempt this yourself. What we recommend is to take the bike to your local bike shop and they will be able to change or fix the tube for you. Inner tubes are NOT specific to Puky and we DO NOT supply spare inner tubes. Please visit and support your local bike shop.
Q5. I broke / need a specific part for my Puky, can I get a new one?
A: Yes! Puky has a brilliant part service department which has a wide range of parts storage in Germany. Every Puky has a small silver sticker underneath the model with the model number and details attached.
Then if you visit this link : https://www.puky.de/en/spare-parts-finder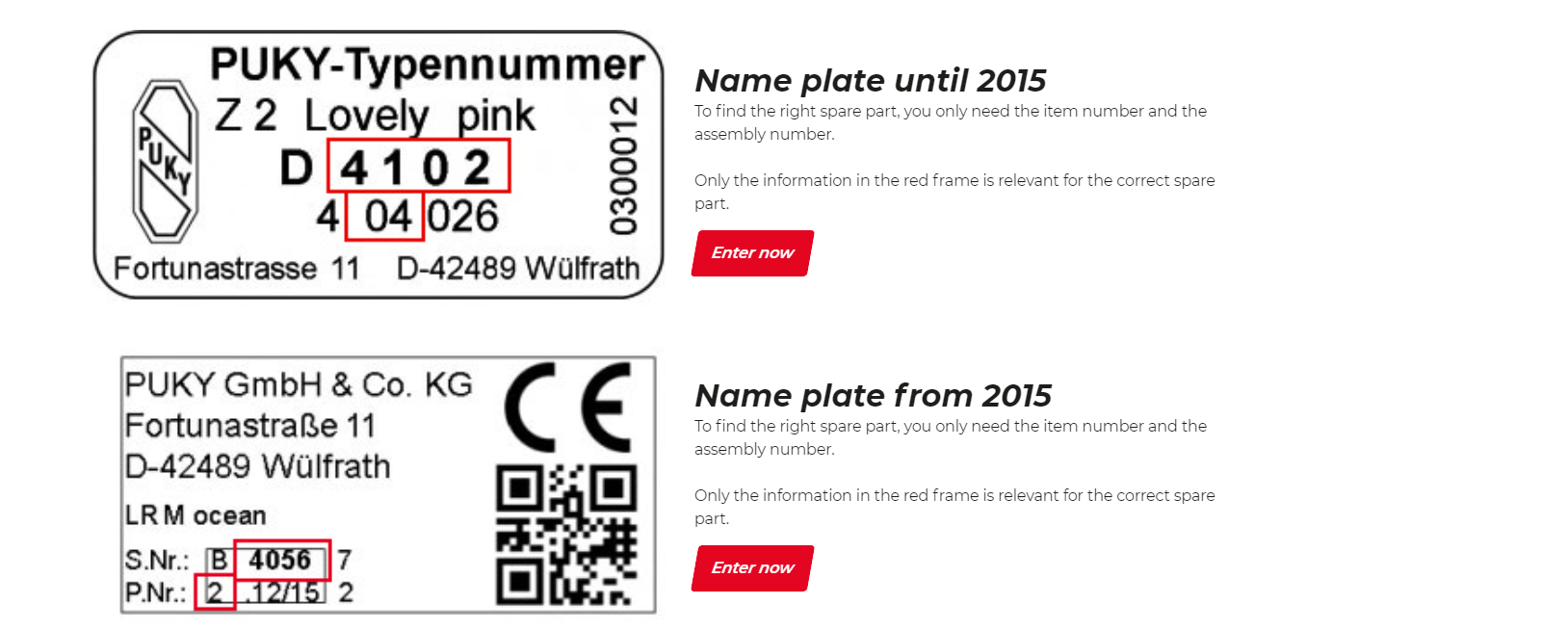 You can then enter the details from the sticker to find an exploded diagram of your model with clearly labelled parts and a list of the parts beneath.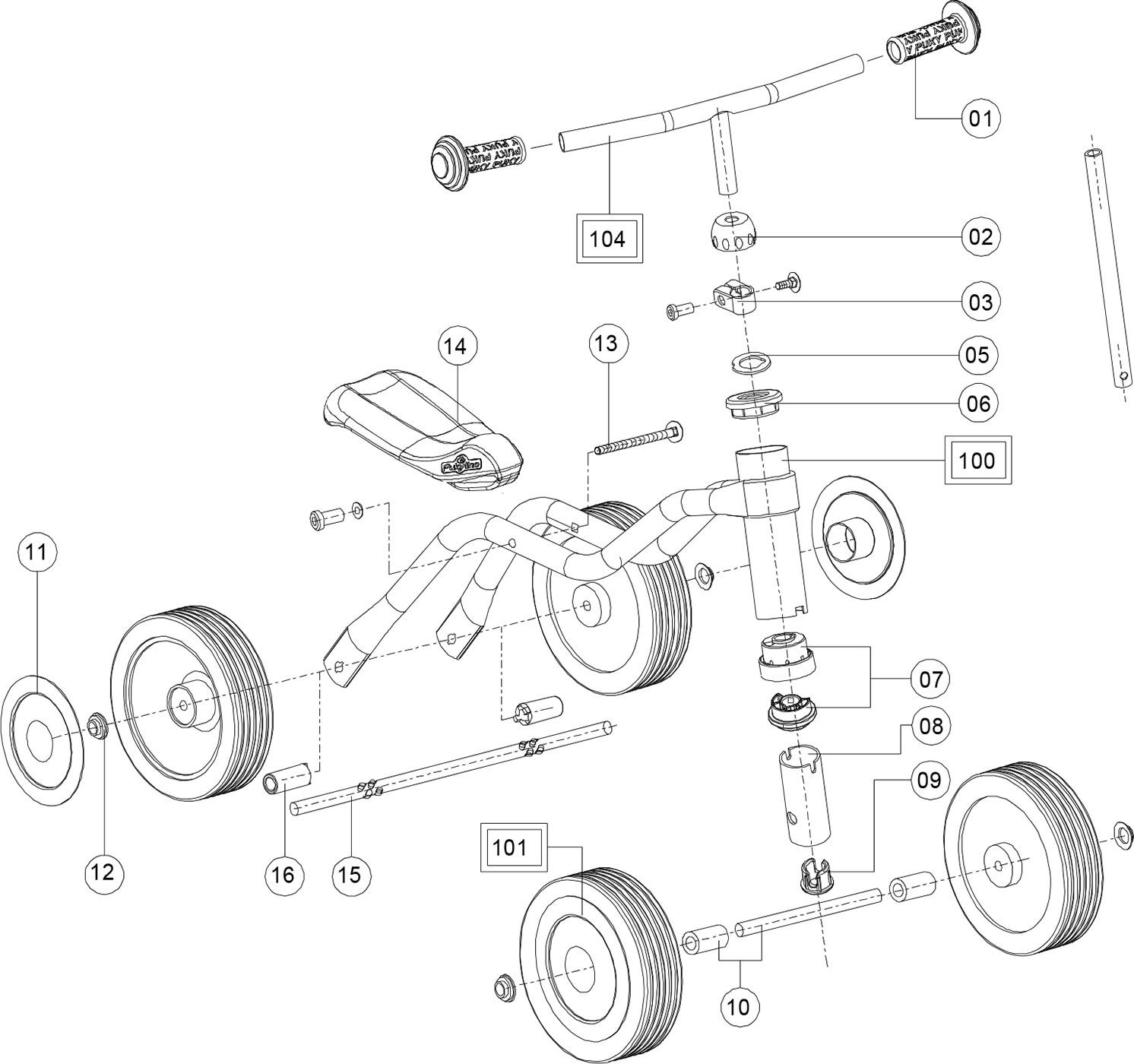 If you then locate the item number of the part you need and contact us directly with the item number we can place the order for you from Germany to help your kid get back rolling on their Puky!
Q6. Why are some items in clearance?
A: As in any other business, sometimes things get damaged, either in shipping or in our own warehouse. Because we guarantee Puky quality we don't like to ship damaged products for full price, this is why we created a clearance section. We try to specify in each listing what the exact issues are but most of the time it's simply a torn or worn box when the product inside is actually fine. We also exhibit at events up and down the UK. When we go to events we take a wide range of stock for people to look at, test and have fun with. Often times these also end up in the clearance section but we can assure each item is hygienically cleaned and tested/ maintained by our professional in house mechanics before being sold on.